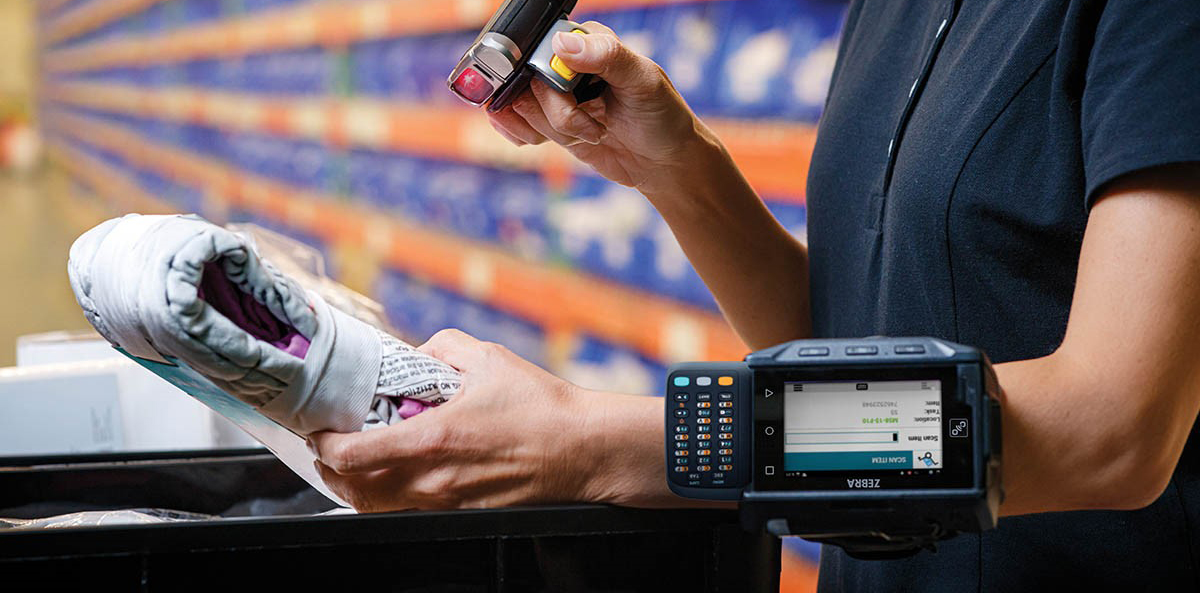 Barcode readers, data terminals… 5 reasons to use AutoID wearable solutions
15 Jul 2021
Wearable solutions are becoming more and more popular in the warehouse sector, in production or in retail. Receiving goods, order picking, identifying, and tracking components or working in the backroom of a shop require barcodes to be read easily, quickly and, first and foremost, correctly.
The basic element of wearable solutions is a barcode reader. We come across two ways of mounting the device here:
A ring scanner – designed to be worn on the finger.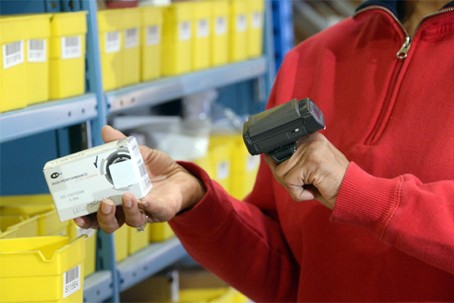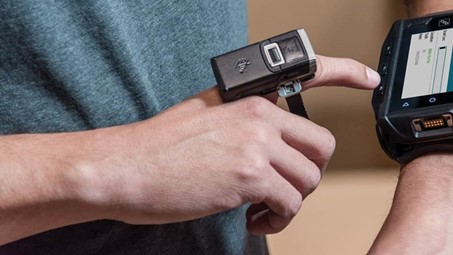 A scanner mounted on the back of the hand.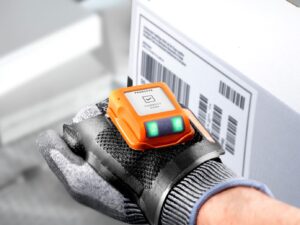 A complementary device to the wearable solution can be a data terminal which is dedicated to being worn on the forearm or adapted through the application of appropriate mounting accessories. Zebra WT8300 is an example of a terminal designed for direct mounting.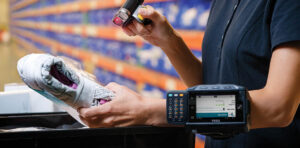 So, what are the benefits of using wearable solutions?
Wearable solutions are characterised by excellent ergonomics. The low weight and compact size mean that the operator does not feel overloaded, and operations do not demand excessive effort. A top- or side-mounted trigger button causes the reader to be extremely versatile and adaptable to individual preferences of the operator.
Despite its small size, the design of code readers and data terminals provides the highest resistance parameters. The IP65 sealing makes the reader fully dustproof and able to withstand water jets. A safe drop to concrete from 1.8 m within the whole operating temperature range.
Wearable scanners increase employees' efficiency and productivity. They make hands-free scanning possible. Workers do not need to hold a hand-held scanner or data terminal in their hands any more to take a reading. Thanks to that both hands are free to handle products, cartons or carry out other tasks. As a result, the operator can do more during one shift.
Low risk of losing the device
The ring reader or shoulder scanner is permanently fixed to the operator's hand, therefore the risk of losing it during operation has been basically eliminated. There is also no need to install additional holders or docking stations dedicated to traditional data terminals.
The compact solution for barcode scanning
The smallest ring scanner, Zebra RS5100, is just 61 mm long, 28 mm wide and 21 mm high. These dimensions cause the scanner not to limit the user's movements in any way. The low weight of 70 g remains unnoticeable during operation.
Interested? Contact us!